It started with a simple belief: great taste and great nutrition don't have to be mutually exclusive. Twenty years ago, this inspired NuGo Nutrition to create the only nutrition bars with decadent taste, wholesome nutrition, and quality ingredients. Since those early days, our core values have not wavered, but our ambition has grown. What began as a vision to create great-tasting, nutritious snacks has evolved into a mission to pioneer unique, delectable nutrition bars and cookies for many lifestyles. We've transformed what it means to be convenient and delicious, and we honestly can't wait to keep bringing you more!
At NuGo, our goal is to be better. Better for our customers. Better for our community. Better for our family of employees. Better for the environment. We never put our bottom line above the best interest of our customers. That's why we're proud to be the only major protein bar company coating bars in REAL dark chocolate. Other companies cut costs by mixing their cocoa solids with vegetable fats like palm kernel oil to make imitation chocolate without the taste, texture or health benefits of REAL chocolate. Health and nutrition are our top priorities. We will never replace Real Dark Chocolate with less-tasty, less-healthy palm oil coating.
You and your family deserve the best. At NuGo Nutrition, we believe that the freshest, healthiest ingredients are also the best tasting. Our nutrition bars are made with wholesome, naturally delicious, non-GMO ingredients. We're committed to keeping trans fats, artificial sweeteners, stomach-upsetting maltitol and high-fructose corn syrup out of NuGo products. We use only real ingredients for healthy, active lifestyles. Whether you give your child a NuGo bar or grab one for yourself, you can be confident that you're getting great nutrition and great taste in every bite.
An idea for a family-oriented nutrition bar is thrown around the kitchen.
NuGo expands to introduce the only USDA Certified Organic nutrition bar at the time.
NuGo recognizes Americans' love for dark chocolate and releases 3 flavors of non-dairy NuGo Dark protein bars
NuGo introduces a low sugar, high protein bar; NuGo Slim with 3 flavors.
Our fans ask for a vegan, low sugar bar. We deliver by adding 2 vegan flavors to the Slim line; Crunchy Peanut Butter and Espresso.
Welcome to the family! NuGo acquires Gnu Fiber Love & renames it Fiber d'Lish.
NuGo acquires delicious high protein Promax Nutrition bars.
NuGo releases our first product that is not a bar; NuGo Protein Cookie.
A new perfect option; NuGo Perfect Cookie features just 1-2g sugar.
NuGo will always be committed to nutrition. Whatever you are searching for, NuGo will continue to have you covered.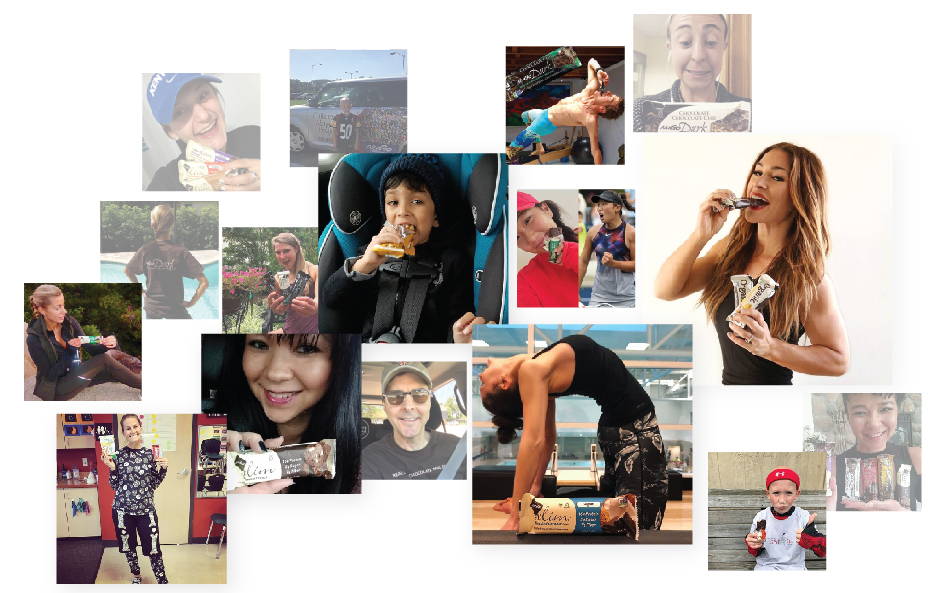 At our core, we're here for you. As a small company, we take pride in making sure we are meeting the needs of our customers, company, and community. With so many bar choices on the shelf, we truly appreciate that you choose NuGo. Our promise is to exceed your expectations by combining the best customer service with the tastiest snack options. Through knowledgeable staff, and customer education resources found throughout our site, we strive to match each customer with the NuGo bar that fits their unique lifestyle. With a goal that every customer feels taken care of and satisfied with their experience, we'd love to hear from you.

From small acts to larger initiatives, we love partnering with organizations who share our common goal – keeping families healthy and strong. NuGo is proud to donate a portion of our proceeds to the Children's Alopecia Project (CAP), a non-profit devoted to helping any child in need who is living with this life-altering disease.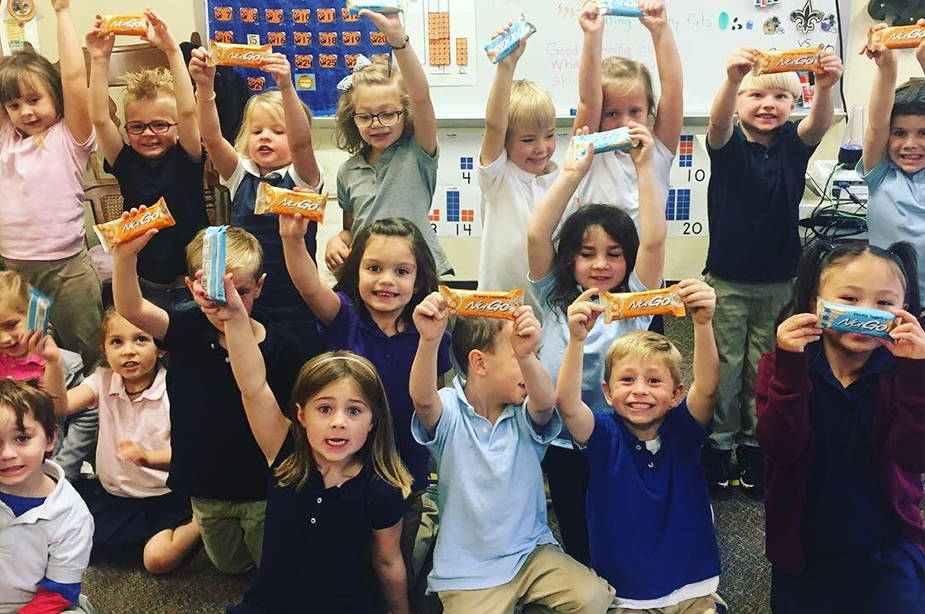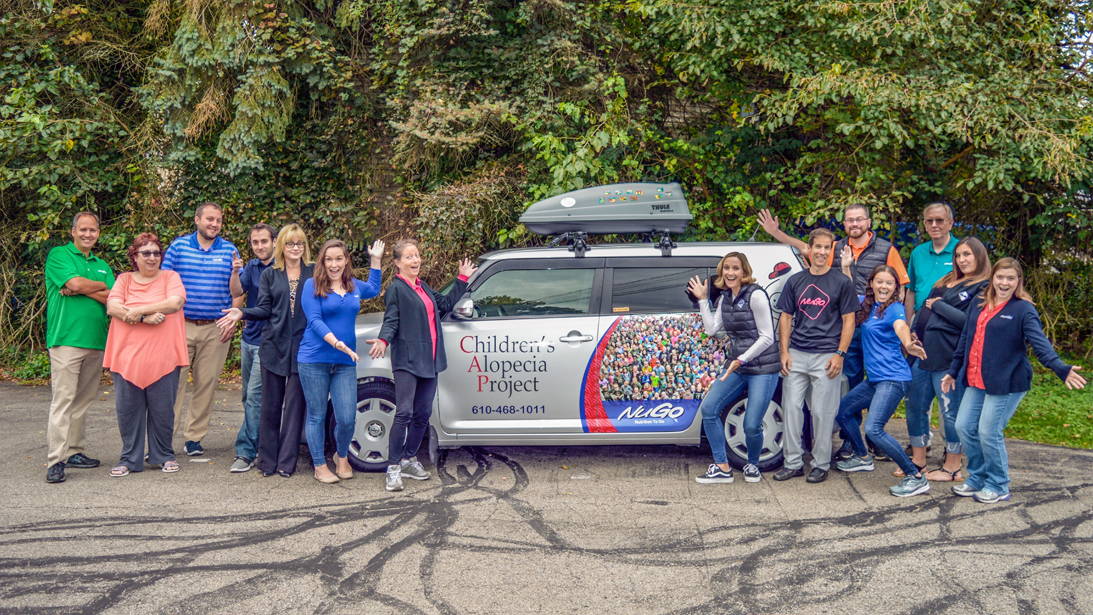 We are NuGo. A diverse family of fun, talented individuals united by a product we truly believe in. Our company is built on the core ideals and family values that we live by. We know that what we do everyday determines our image, our success, and the positive impact we can make on people's health and wellbeing. We are truly proud of the product we deliver, and the people who make it possible. This passion extends from our production-line employees to those performing in-store demos. Good ideas and good relationships come from collaboration. Working together to achieve great things. To us, that's the best way to work – and the most fun. And we wouldn't have it any other way!

What makes NuGo bars so delicious? They're dipped in healthy, melt-in-your-mouth, REAL dark chocolate. Our REAL Dark Chocolate is made straight from cocoa beans and cocoa butter, and gives our bars their unforgettably smooth and decadent taste. Other "chocolate" protein bars substitute palm kernel oil for natural cocoa butter. The imitation chocolate that coats those bars is waxy, artificially sweet, and cannot melt in your mouth. For REAL Dark Chocolate, NuGo, is the only real deal.